Nicole Inzitari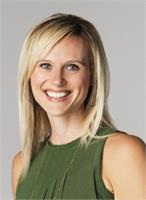 Certified Pilates Instructor
Nicole took her first Pilates class in February 2014 and was immediately hooked. With a passion for health and fitness, she started to explore the idea of leaving her full-time Retail career to learn more about becoming a Pilates instructor, and less than a year later she began training and working towards her Certification from Body Arts and Sciences International (BASI) created by the international master trainer Rael Isacowitz.
Today Nicole is able to fulfill her passion by sharing her love of Pilates with her friends and clients as an Apprentice instructor. Nicole's favorite thing about Pilates is the transformative effect that it has on the entire body, which is why her absolute favorite Pilates exercises are the Hundred and Plank variations: two great exercises that can be done anywhere. Her teaching style is simple and effective, giving her clients guidance while motivating them to discover their own strength and become empowered.
Nicole Inzitari instructs the following:
A healthier twist on happy hour at the bar, this is an all level Pilates equipment class offered at a special price. All equipment may be used, and modifications may be given to challenge all levels. Cheers!