Kelly Piersant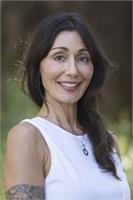 Certified Pilates Instructor
Kelly Piersant was raised in the U.K. and Australia, but now calls the U.S. home. A self-described free spirit, she grew up riding horses and spending all her free time outdoors in nature. Kelly spent the early years of her career in the beauty industry, working as a professional make-up artist, where her creativity and passion for making people look and feel their best was perfectly suited. In 2013 Kelly was introduced to Pilates, and immediately began seeing changes in her body and mind, including postural corrections, muscle lengthening and flexibility. An incredible increase in body awareness and mental and physical strength ensued. Kelly lives a holistic life and feels that regular mindful exercise, in addition to good nutrition play an important role in how we feel physically and physiologically. Kelly is a graduate of Body Arts and Science International, where she had the good fortunate to train closely with master instructor Rael Isacowitz. She is excited to continue this journey, and looks forward to using Pilates to help others achieve their own personal goals.
Kelly Piersant instructs the following:
Slower paced mat class focusing on proper technique and alignment. A great class for beginners, and those with specific limitations. It introduce or reiterates the concept of neutral spine, the basic spinal movements, while using gentle movement to challenge neutral spine through fundamental pilates' concepts. To create an overall awareness, strength and flexibility to the whole body.




A healthier twist on happy hour at the bar, this is an all level Pilates equipment class offered at a special price. All equipment may be used, and modifications may be given to challenge all levels. Cheers!




A Pilates mat class for levels 1 and 2. This class will build upon the foundations of alignment, core function, and stability. Expect more progression and flow to up level the workout. This class is suitable to those who are beginning pilates, to taking their practice beyond the basics.