Jennifer Savino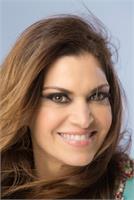 Pilates/Yoga Certified
Jennifer from a young age was an innate mover, by the age of 5 she was dancing and performing. Later she entered into the fitness arena. At her very first fitness competition she placed 1st Runner up at Ms. National Fitness. In 2003 she was introduced to Pilates. Being an avid mover, she continued on to receive her certification in Pilates through the world renowned- Body Arts and Science International (BASI), under the direction of Rael Isacowitz. The "breath to movement" concept found in Pilates and yoga intrigued her to further her knowledge in what is known as conscious breathing, also gain a certifications in Kunlun Nei Gung Tao Meditation, and become a yoga practitioner with Larry Payne Relax the Back. Her vast qualifications allows her to help guide others to release trauma, negative emotions, and blocks in the body to heal and bring positive self-awareness. She is the author of "Your Breath Heals" 6 Simple Tools for Stress Reduction and Managing Pain. She is the founder of "Awaken Your Inner Feline" Women's Empowerment through Finding your Authentic Voice with Passion and Purpose- As she guides others through breath work, movement, yoga, and meditation. She can be found teaching private sessions, classes and workshops in Pilates, breath work, and yoga at Align.
Jennifer Savino instructs the following:
Reset your week with Amy and her amazing vinyasa flow class. Amy focuses closely on alignment and function of the body, while delivering a fun yoga flow. All levels welcome.




A flowing yoga practice combining breath with postures to build strength, flexibility, and coordination. This style of practice is suitable for all levels. Non Heated.




Invigorate the mind and body and learn how to use the power of your breath in this restorative yoga flow. A perfect way to get going and prepare to tackle your day. All levels welcome.