Ashly Fox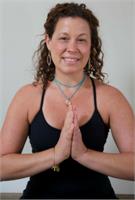 Certified Yoga Instructor
Ashly took her first hot yoga class in 2004, but it wasn't until 2009 after noticing the remarkable shift a consistent practice was creating within her, that she stepped on her mat for good. Managing stress, reacting less, making more mindful choices, youthful energy, a clear mind, and healing past trauma are just some of the benefits Ashly gained from her practice. Inspired by the way yoga was changing her life, Ashly began researching everything yoga and practicing every style she could find. She has been blessed to have had the opportunity to be inspired, practice, and study with Seane Corn, Suzanne Sterling, Sienna Sherman and Ashley Turner. Ashly completed her 200HR trauma informed teacher training through Jamie Hanson's Empowered Yoga Teacher Training, her Y12SR certification with Nikki Meyers and her prenatal teacher training with Jessica Jennings through MaYoga. It has become Ashly's passion to guide and share with people this practice that has been so healing for her.
Ashly Fox instructs the following:
A flowing yoga practice combining breath with postures to build strength, flexibility, and coordination. This style of practice is suitable for all levels. Non Heated.




A gentle restorative yoga style class designed to help release and relax tension in the body. The class will incorporate small props and tools such as pillows, blankets, and straps to assist in holding positions for a longer time and facilitate relaxation of the joints and musculature. The perfect class to unwind, reduce stress or pain, and improve range of motion.