Emily Kimbro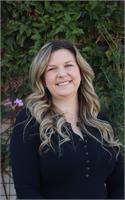 Certified Pilates Instructor
Emily Kimbro is a professionally trained ballerina. She began dancing at the age of three and danced in Mission Viejo along with other renowned ballet companies. In the past, Emily has spent summers with Boston Ballet, Pacific Northwest Ballet, and Pittsburgh Ballet Theatre. Emily is a college student studying Kinesiology and eventually plans to attend a Physical Therapy school. She began teaching dance at the age of 16 and enjoys teaching young dancers. In addition to teaching dance, loves to teach pilates. Receiving her Pilates Certification through the world renowned BASI program in 2015.
Emily Kimbro instructs the following:
A healthier twist on happy hour at the bar, this is an all level Pilates equipment class offered at a special price. All equipment may be used, and modifications may be given to challenge all levels. Cheers!




A group class on the Pilates equipment using primarily the reformer jump board, a flat platform allowing you to jump on the reformer. This adds cardio and elevates the heart rate to make your pilates workout more aerobic.