Jamie Hanson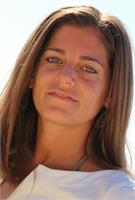 Certified Yoga Instructor
Jamie, a life-long athlete, found yoga while living in Guatemala. For many years Jamie resisted yoga because as a marathon runner she felt she needed the rush of more rigorous exercise. But, as her body continued to tighten and stiffen and after battling many injuries she gave it a try. Yoga soon became a regular practice and brought a new freedom to Jamie's body. Many of the aches and pains started to alleviate and to her surprise she became much stronger. But, the freedom yoga brought was not only in the body. It allowed Jamie space to slow down her overly active mind and lifestyle. Yoga completely transformed the way that she related to others and most importantly how she related to herself. After feeling all of these benefits in her own life Jamie knew she needed to share yoga with others Jamie became a registered yoga teacher in 2009 and since then has studied with many different teachers including Seane Corn, Hala Khouri, and Julian Walker. She considers herself a life-long student and craves learning in all areas of her life.Jamie's classes focus on safety and alignment, but also allow people to release and surrender into each posture as they flow and connect each movement with breath. She believes in an integrative practice connecting the mind and the body. Students leave her class feeling strong, invigorated, and restored.
Jamie Hanson instructs the following:



A flowing yoga practice combining breath with postures to build strength, flexibility, and coordination. This style of practice is suitable for all levels. Non Heated.